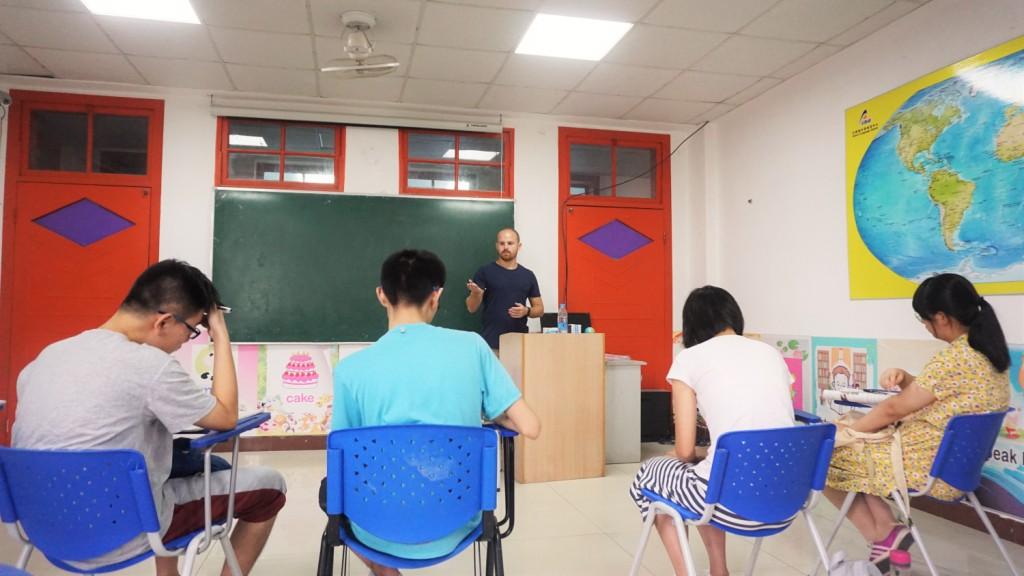 Teaching Other Languages at Chinese Universities
There is a strong demand at universities around China for other languages such as:
French

German

Spanish

Italian

Russian

Korean

Japanese
Teaching at a university in China is a stimulating and rewarding experience. University students are preparing to enter the wider world, and this experience will make an invaluable contribution to future prospects.
The minimum requirements are that the applicant is a university graduate, and speaks English well enough to communicate effectively with colleagues.
Opportunities may still be available for other languages not listed above. Please contact us for further inquiry.
Teaching Placement Details
Job Title: Foreign Language Teacher
Main Duties and Responsibilities

Teaching conversational foreign language and writing

Regular meetings with department head
Requirements

Native speakers preferred, but open to highly proficient speakers as well

Two years working experience is an asset but is not mandatory

BA Degree or above

Certificate of no criminal conviction
Dates and Hours of Employment

Full Year (2 Semesters): Beginning from 01 September or from late February each year


Ten teaching months: 16 to 18 teaching lessons per week


5 working days per week
Typical Salary and Benefits Package

1) 10,000 - 12,600 RMB per month (no income tax payable, depends on work experience, qualifications and the school)

2) Airfares are reimbursed, up to 8,000 RMB, at the end of the contract

3) Rent-free one or two bedroom apartment. Fully furnished with computer and bedding provided

4) Internet access in the apartment

5) Gas, electricity and water bills are included. However, telephone bills are paid by the tenant

6) Airport pick up

7) A work permit in China is provided


8) Full salary paid during the school break (Chinese New Year + May holiday + October holiday, in total around 6 weeks)


9) Help with booking tickets and hotels


10) Orientation and a school day trip


11) Bilingual liaison
Apply Now
To apply for a university teaching position, please send a CV, a photocopy of your passport, BA Degree and cover letter in English via e-mail to:
Program Director: Mr.Russell Forrest
Aston International Education LTD
Website:www.astonedu.com
SKYPE: aston-english