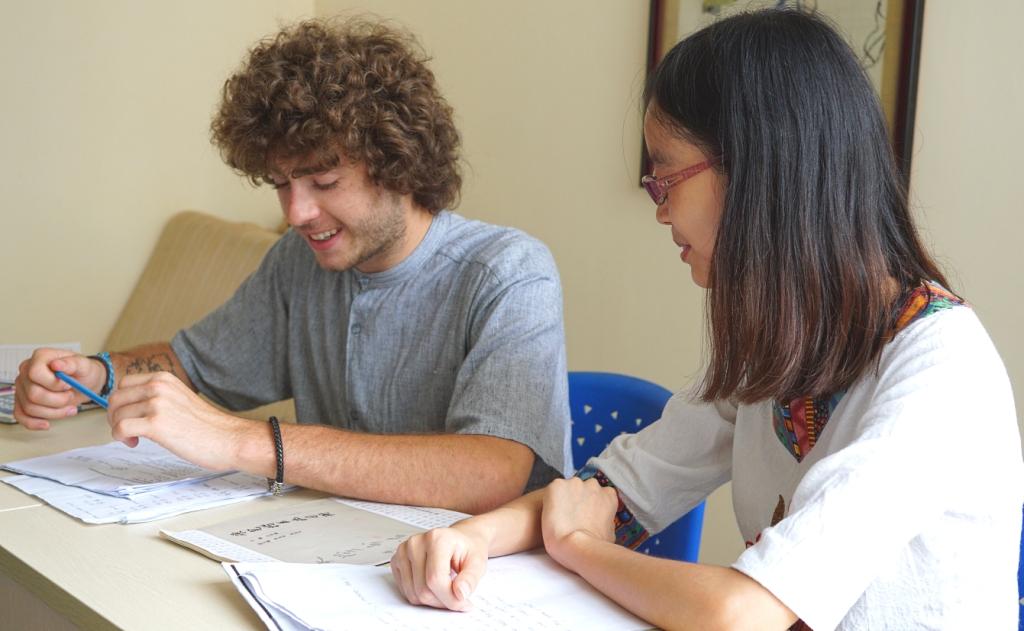 Mandarin Chinese Courses
Aston Language Centre has taught more than 10,000 students from China and from all over the world since it was established in 2001. This vast experience teaching students locally and abroad ensures Aston caters for a variety of people wanting to improve their language skills. The teachers at Aston are patient, qualified, knowledgeable,and experts in dealing with the challenges of learning the Chinese language.

Courses
Aston Language Centre offers a full range of curricula, from elementary to more advanced learners. Aston understands that people study Chinese for a variety of reasons, whether they be for business purposes, everyday Chinese for life abroad or simply out of interest. With this understanding and access to a range of teaching materials, Aston can tailor courses to fulfill each student's needs.

Courses cover the following areas:
1) Beginner level
2) Elementary level
3) Intermediate level
4) Business Mandarin
5) HSK training
6) Chinese culture

Classes
Class size, dates and time are organised to meet the needs of the students. Each group or individual interested in studying Chinese at Aston, can be offered a range of class times that allow students to fit lessons within a busy schedule or lifestyle. The Aston office is open from Tuesday to Friday 8:30am to 8:45pm, so daytime or evening lessons can be arranged. Lessons are also available on weekends from 8:30am – 5:30pm, allowing for the flexibility to arrange weekend tuition as well.
Tuition Fees

Tuition fees can vary depending on group size, lesson duration and course duration, so it is advisable to speak to one of the Aston staff to discuss details further.
The basic charges are as follows:

1-to-1 tuition: 100 RMB for 45 minutes
1-to-2 tuition: 180 RMB (90 per person) for 45 minutes
1-to-3 tuition:240 RMB (80 per person) for 45 minutes
Prices for larger groups and packages are available on application
Note: Students leaving the group or joining later can affect tuition fees for the whole group