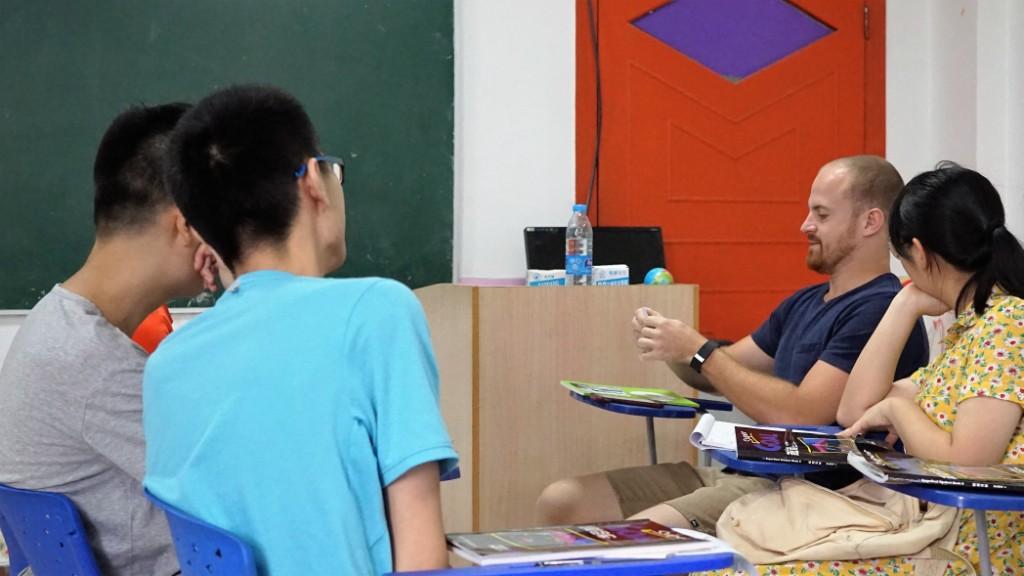 The Language Exchange Programs
The Language Exchange Program is a program for highly motivated individuals interested in learning about Chinese culture, Chinese language and what life is like in China. Participants will have the unique opportunity to gain an insight into the Chinese way of life by participating in a cultural exchange, whilst studying up to 10 hours of Chinese a week with a one-to-one tutor. The program is currently open to current undergraduates, recent university or college graduates and experienced professionals passionate about sharing their culture and seeking to immerse themselves in a new and very different one.

Program Description

The aim of the Language Exchange Program is to provide an exchange of service between the program participants and the people of Wuhu. As an English speaker, a program participant will provide the necessary tools to help our students with their English needs. In return, the program provides the participant the opportunity and the assistance to learn Chinese, from the beginner level to the advanced. Chinese lessons are offered for up to 10 hours a week for free with a course that can be personally designed for the participant's needs.





As part of the program, the participant will take part in lessons ranging from 20 to 120 minutes for around 10 hours a week.


Sample Schedule

Week 1:

Arrive in Shanghai or Nanjing, where an Aston staff member will pick you up at the airport.

Tour of downtown Wuhu

Basic Chinese lessons (how to order food, how to ask where things are, etc.)

Dinner out with all of the new students, teachers and Aston staff.

Social events, such as movies, outings and so on.





Week 2:

Begin cultural exchange


Begin Chinese classes
Term Dates

Available on application

Flights and Visas:

1) Return flight/Round Trip (from London or another UK city to Shanghai), cost around £570 (GBP) with a student's ID.

2) Single entry VISA

3) Overseas Travel Insurance (optional, but recommended).
For UK citizens, a single entry visa will cost £151 for a regular application, £175 for postal service or £178 for an express application.

For US citizens, a single entry visa will cost $140, or $160 for an express application.
For Canadian citizens, a single entry visa will cost $80.
For Australian citizens, a single entry visa will cost $109.50 for a regular application, $167 for an express application, $209 for a rush application and $131.50 for postal service.

Aston International Education LTD provides:
1) Free Accommodation. A private single room and a living/dining room, bathroom and toilet shared with other participants.

2) Internet, gas, electricity and water are provided (the use of air-conditioner and telephone charges must be paid for by the participant).

3) Free lunch from Tuesday to Sunday.

4) Airport pick-up at either Nanjing or Shanghai airport.

5) Stipend of 2200RMB per month (above minimum wage for part-time work)


6) Free two day trip to Jiuhua Mountain.

7) Ten hours of free Chinese lessons a week.

8) Help with booking train tickets and hotels.
Aston International Education LTD is seeking:
1) Currently enrolled university students and graduates, or people who are interested in Chinese language and culture.

2) Highly proficient users of English.

3) Easy-going personality, responsible and patient with young children.
Apply Now
To apply for our English teacher, please send an application form via e-mail to:
Program Director: Mr.Russell Forrest
Aston International Education LTD
Website:www.astonedu.com
SKYPE: aston-english